WHY
AMERICAN RENTAL
Learn more about the benefits of renting with us.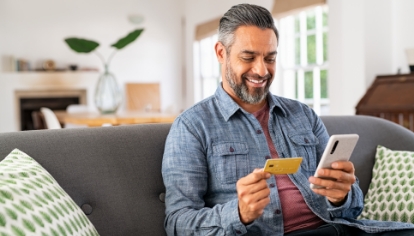 WHY
AMERICAN RENTAL
Learn more about the benefits of renting with us.
NO CREDIT NEEDED
We don't check your credit score here at American Rental. When signing a rental agreement with us, you only have to provide a valid photo ID, proof of employment and four personal references. Easy!
EARLY BUYOUT DISCOUNTS
Here at American Rental, we offer same as cash options of 120, 180 and even 200 days. Once this time period is over, you can still get 50% off the balance of your account by paying off your rental agreement early.
100% OF RENT PAID GOES TOWARD OWNERSHIP
Our goal for you is ownership! You get more at American Rental where all the money you pay as rent gets counted towards the cash price of the brand name home furnishings you want to own. One more reason to do rent to own with American Rental since not all RTO businesses give you this benefit. Check before you sign with someone else.
PAYOFF REWARDS
Currently, when you pay off your rental agreement with us, you receive the following payoff rewards: 15% off payments for the entire length of any new agreement, 20% off if it's a natural combo (like a TV and TV stand, for instance), your FIRST WEEK FREE, no payments for 14 days, no processing fee and up to 180 days same as cash.
NO LONG-TERM OBLIGATIONS
You can return your rented merchandise to American Rental at any time during your agreement with no penalty! If we pick up your merchandise, and you want to start paying again within the required time limit, you can just pick up where you left off to finish out the agreement.
FREE DELIVERY & INSTALLATION
We have trained Customer Service Technicians on staff who will deliver your merchandise at no charge to you whatsoever. They will bring it to your home, and even install it for you…for FREE! We want you to get the most out of your merchandise, and proper installation and/or setup is important.
UP TO 6 MONTHS SAME AS CASH
With a cash price of $999.99 or higher, you get 180 days same as cash (that's 6 months). For items under $999.99, you get 120 days same as cash.
WHITE GLOVE SERVICE
You only get one chance to make a First impression. First impressions last a lifetime and that is why here at American Rental, we expect our customers to receive prompt, courteous, friendly and knowledgeable service as soon as our Customer Service Techs walk in the door. This is not where it stops. The last impression is also the most important one to make. This is where we rely on our CST's and their exceptional service commitment. And we train them to provide it!
SERVICE AFTER THE SALE
If your merchandise needs repair once you start renting with us, we will fix it at no charge. American Rental has trained repair personnel who can troubleshoot problems, and repair the item or replace any part that needs replaced. We even provide loaners, if needed, while the repair is being done.
FREE LOANERS IF NEEDED DURING REPAIR
Replacement parts are sometimes delayed, especially when there are supply chain issues. At American Rental, we make every effort to repair your merchandise in a timely manner. Should a delay occur, we can provide a free loaner, if needed, until we are able to return your merchandise to you.
LOCAL MOVING ASSISTANCE ON RENTAL ITEMS
If you move while you're renting from us, we're happy to move our merchandise for you as long as it's a local move. We will reinstall it and make sure it's working properly. Just one more benefit of renting with American Rental.