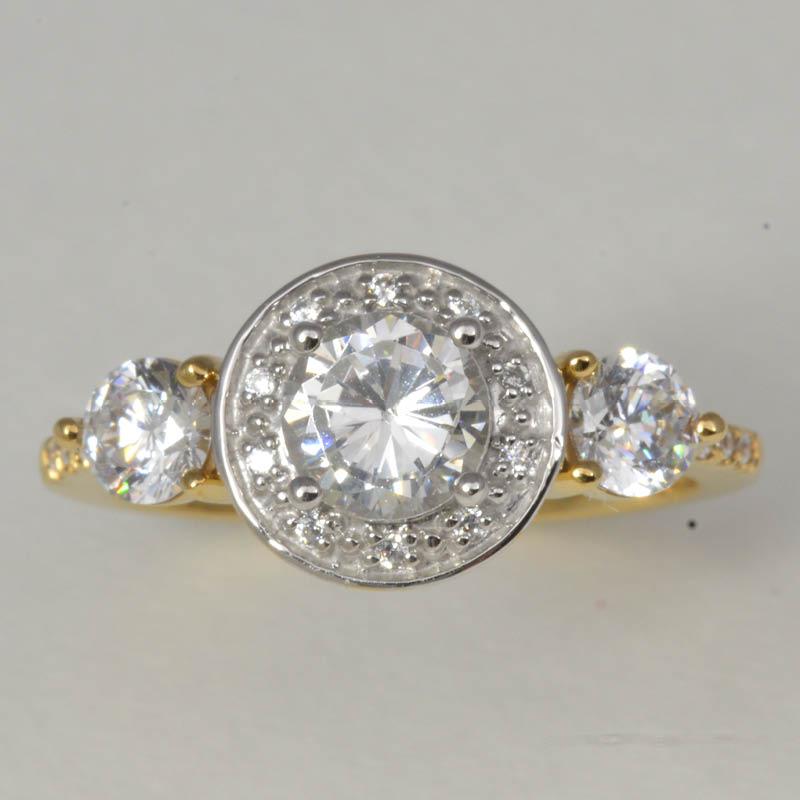 American 10KT White Sapphires Ring with Diamond Accents
Model# JNGLR203
Glittering in bold brilliance, a gorgeous white sapphireshines across the top of this 10KT warm yellow gold or cool white gold ring, surrounded by smaller diamonds. More white sapphires adorn the sides. White sapphires  (1.80 ct. t.w.)  and diamonds (.03 ct. t.w.).  Surprise her with white sapphires any time of the year....for her birthday, for Valentine's Day or for Christmas.
Available in yellow gold or white gold.
SPECIAL ORDER: allow up to 2 weeks delivery time.
Enter Your Review:
Fields marked with an asterisk (*) are required.