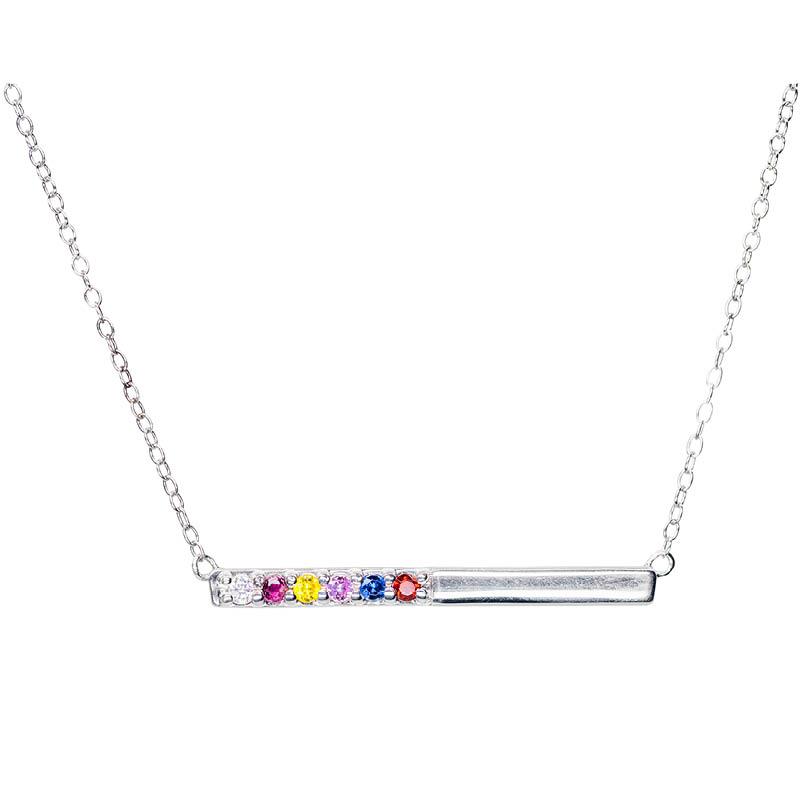 American 10KT Mother's Birthstone Necklace with Cross Bar Pendant
Model# JNGFAM197
Keep the ones you love close to your heart with this 10KT cross bar pendant (at" with 2" extension), set with 1-7 birthstones of your choice.  It's a classic piece that's filled with meaning. 
Available in white gold or yellow gold...specify when ordering.
SPECIAL ORDER: allow up to 2 weeks delivery time.  
Enter Your Review:
Fields marked with an asterisk (*) are required.