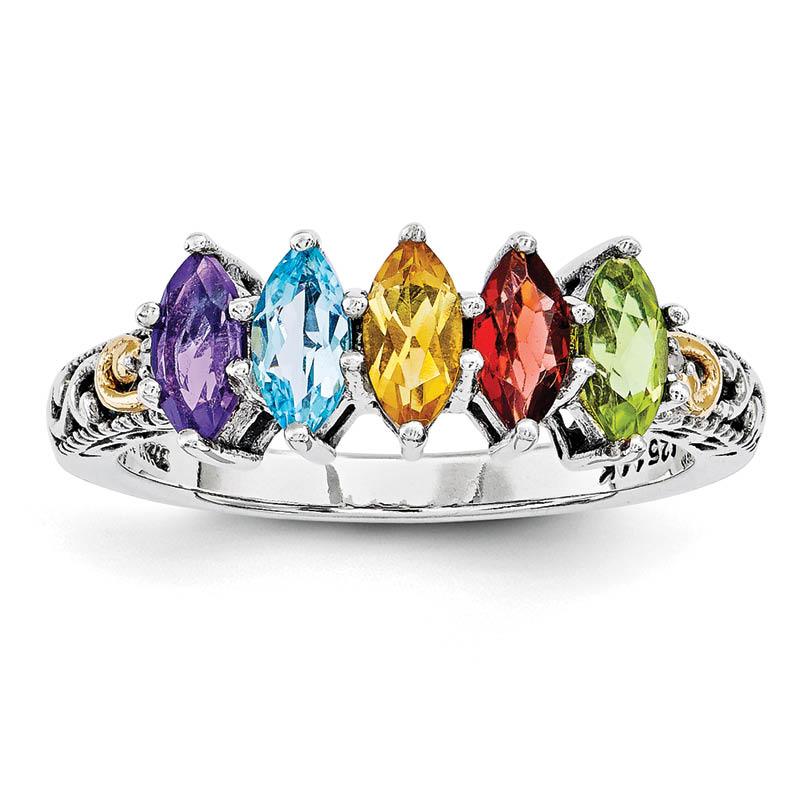 American Sterling Silver Family Ring with Marquise-Cut Birthstones
Model# JNGFAM022
At Select Stores, we're offering a variety of family and bridal rings and necklaces.  Check with your local store for availability and selection.
This beautiful family ring in sterling silver and 14KT (synthetic) lets you have a precious gem to represent each one of your family members.  Choose siblings or children, or whatever combination you want.  Makes a great gift, too.
Available in 2-5 stones.
SPECIAL ORDER: allow up to 2 weeks delivery time.
Enter Your Review:
Fields marked with an asterisk (*) are required.