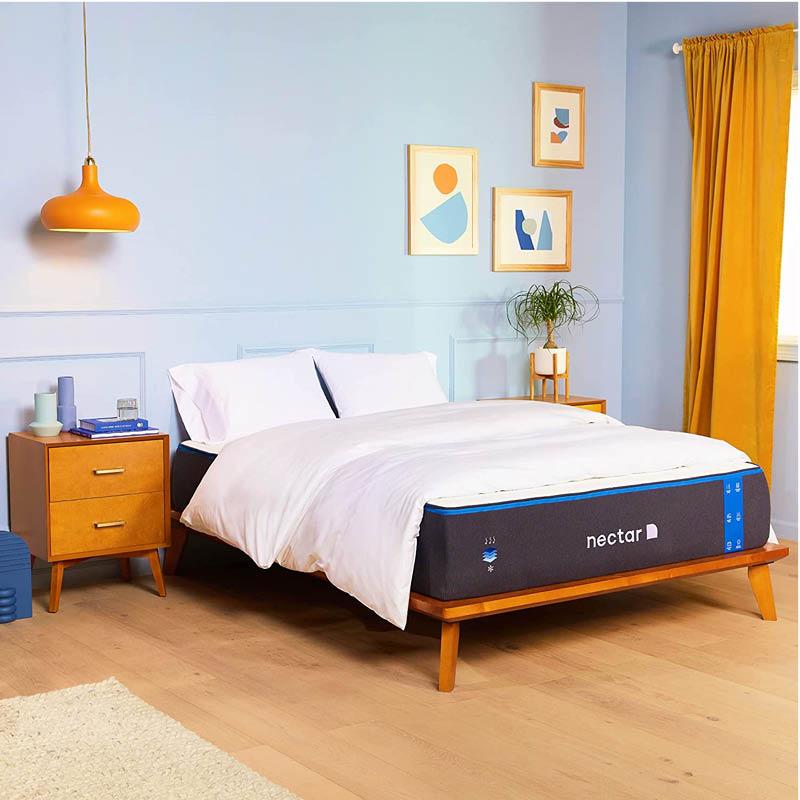 Nectar Queen 12" Mattress
Model# MNCNECTARQN
Nectar is a gel memory foam mattress designed for every kind of sleeper and helps distribute your weight and body heat around the mattress, so you don't sleep hot or feel lumps. 
Optimal level of medium firmness, coolness, breathability and comfort. Nectar molds to your body, relieving all your aches and pains. It is firm enough to support you, but soft enough to be gentle where you're sensitive. Even on those 90° nights, Nectar sleeps cool, gently regulating heat for an ideal temperature all night long.
Soft & airy top layer of quilted cooling tencel mattress cover. Second layer of gel memory foam to distribute your weight. Add in an adaptive response transition layer that provides support to avoid the feeling of sinking into quicksand. Backed with a base layer to reinforce support.
Enter Your Review:
Fields marked with an asterisk (*) are required.