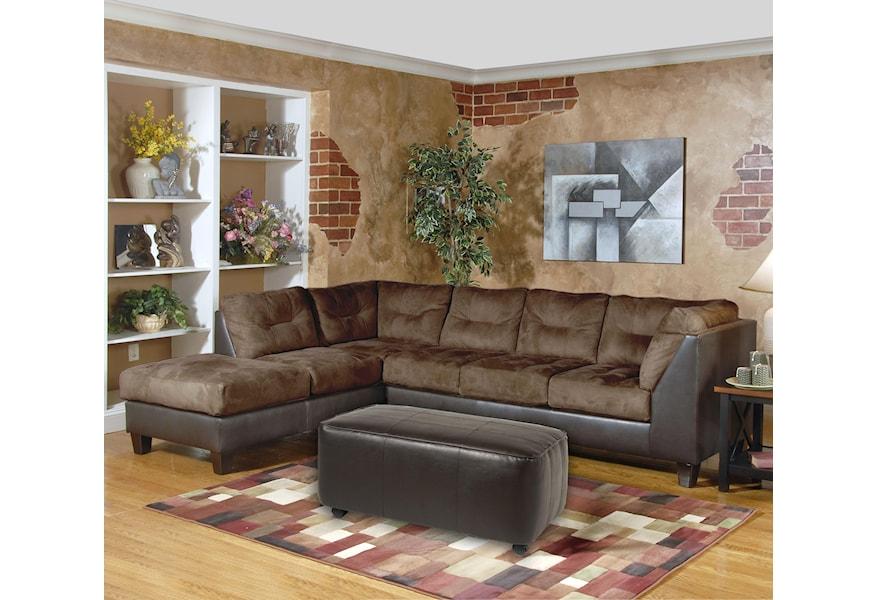 Hughes Furniture Two-Toned Sectional
Model# UHF2550BROWN
Bring out the functionality of any room with the soft suede look of the cushions and the contrasting leather look of the lower portion. This piece features high attached backs, interchangeable seats, and high tapered legs.
Dimensions:
Left Facing Chaise: 81L x 35D x 36H
Right Facing Sofa: 82L x 35D x 36H
Ottoman Included in Price - Sold Seperately
Call Store Near You For More Details
Enter Your Review:
Fields marked with an asterisk (*) are required.