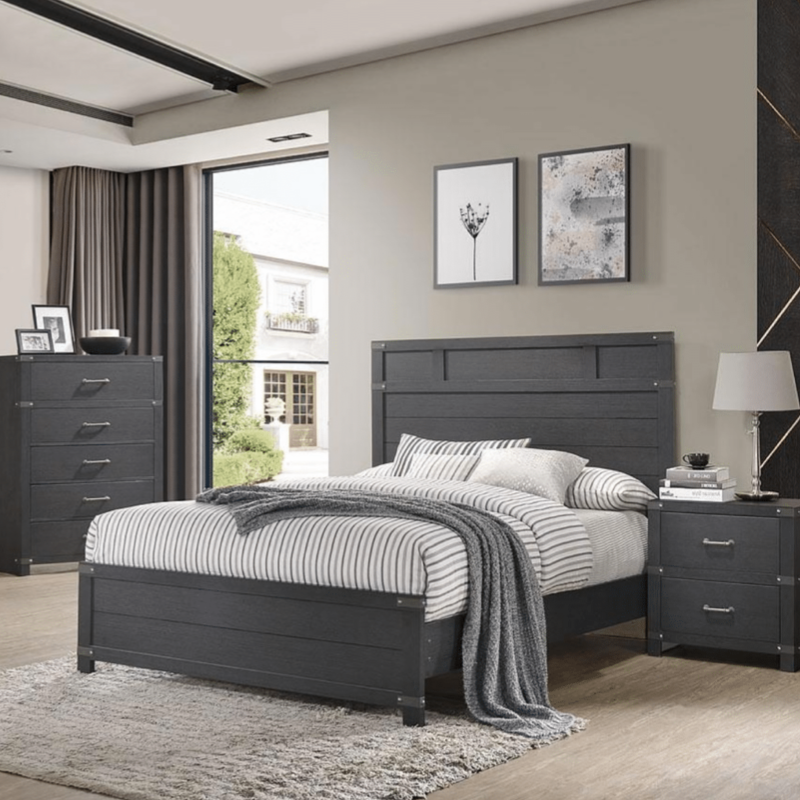 American Bernards Bedroom Group w/ Bed, Chest, and Nightstand
Model# FBD1910QNGRAY
Dimensions:
Queen Bed: 63"W x 85"D x 54"H- 112 lbs
Chest: 34"W x 17"D x 50.9"H- 107 lbs
Nightstand: 24"W x 16"D x 24.5"H- 51 lbs
From Bernard's Fairborne collection comes this sophisticated graphite bedroom group. The bed itself is low-profile and features an urban panel headboard that will blend in nearly all spaces. The nightstand, which is both sturdily built and elegant, adds additional storage to your space while also providing functionality. The chest features 5 spacious drawers and will provide a great amount of additional storage to your space. 
Additional Features:
-Metal Accents
-Pipe Hardware for Drawers
-Solid Wood Framing
Enter Your Review:
Fields marked with an asterisk (*) are required.