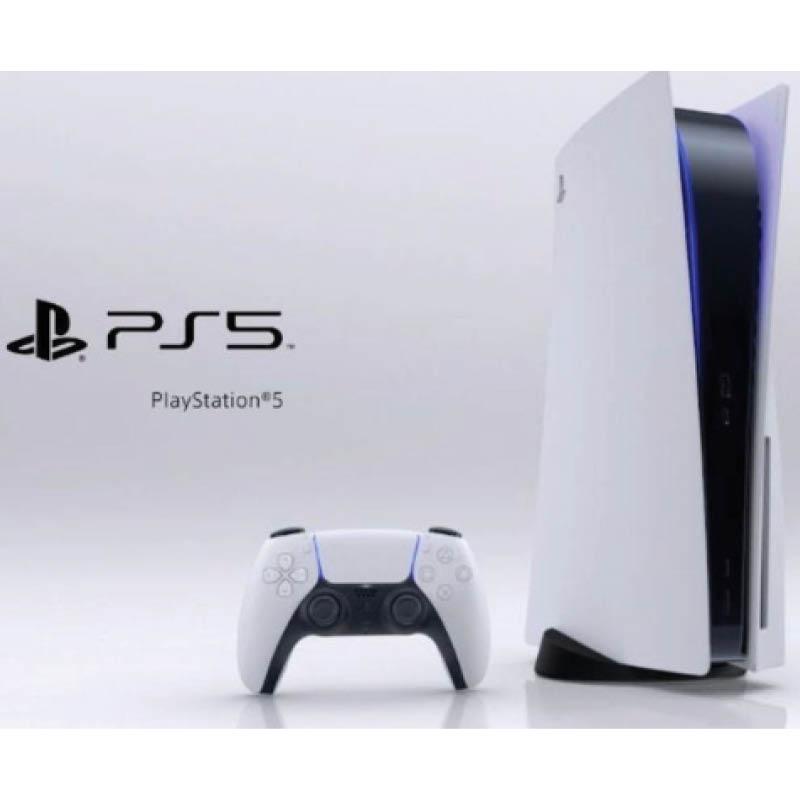 Sony PlayStation 5 Disc Console
Model# GSYPS5DISC1
IN STOCK & AVAILABLE NOW!
While they last!
Must get in store.
Most powerful console from Sony. Explore uncharted virtual territories and slay dragons with this sleek Sony PlayStation gaming console. The High-Speed SSD allows ultra-fast load times, while 3-D Experience lightning-fast loading with an ultra-high speed SSD Deeper immersion with support for haptic feedback, adaptive triggers and 3D Audio, and an all-new generation of incredible PlayStation games.
HDR Technology/8K Output
Up to 120FPS with 120 Hz Output
Tempest 3D Audiotech
Haptic Feedback with DualSense
Adaptive Triggers
Enter Your Review:
Fields marked with an asterisk (*) are required.