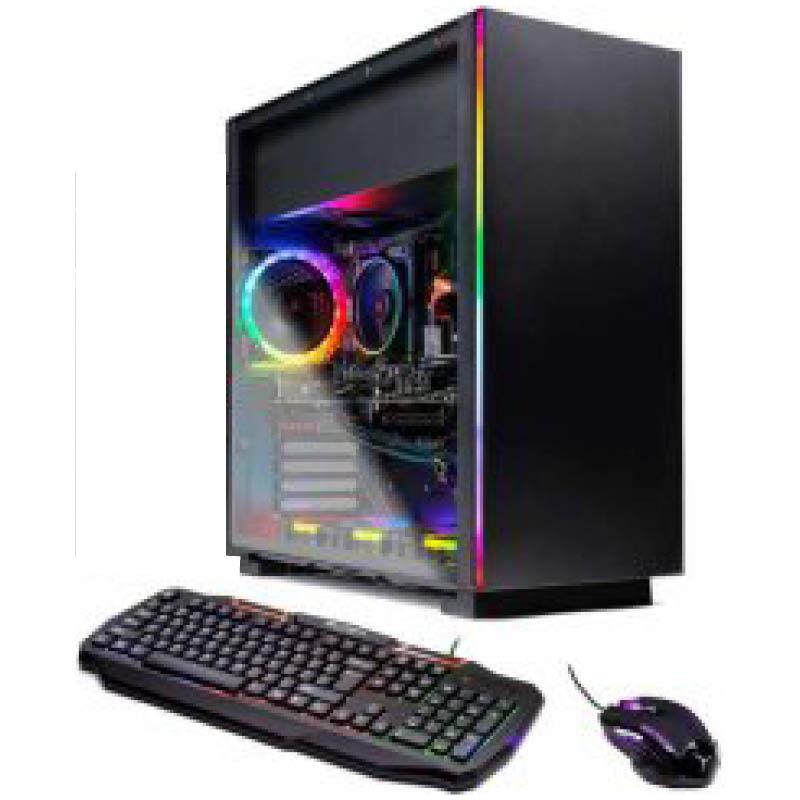 American Gaming Tower
Model# CMQSHDW3BK
Style:

Gaming Accessories
Enjoy the gaming experience with this gaming tower, featuring a 2.9-3.4 GHZ Processor, a 500GB hard drive and 8GB memory, SSD.  RGB gaming keyboard and mouse included.
Rosewill SkyTech Prism Case w/tempered glass
4 Cooling Fans
Dual Ring Red, Green, Blue LED + Side LED Strip
Ryzen 5 1600 6-Core 2.9-3.4 GHz
8GB DDR4 3000 RAM
Graphics Card - AMD Radeon RX580 4GB GPU
A320 Asrock Motherboard
500 Watts 80 Plus Bronze Certified Power Supply
500GB 2.5" SATA III SSD 3D NAND
Wi Fi adapter 802.11 AC Dual Band Wi Fi adapter High-Speed 2.4/5 GHz with Bluetooth Technology
RGB gaming keyboard & mouse
Enter Your Review:
Fields marked with an asterisk (*) are required.