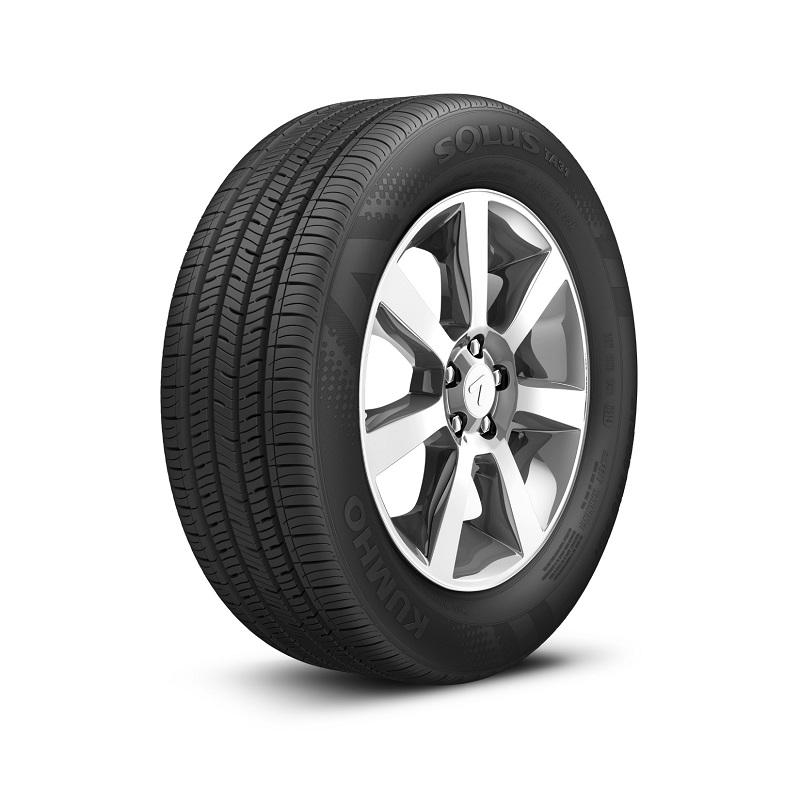 American AT SELECT STORES - Tires
Model# SOLUS Tires
Style:

Tires (Select Stores)
Several of our locations have tires now in stock.  Use our convenient web chat below to find a store near you so that you can learn more.
These tires have special casing technology that optimizes cord tension distribution in the sidewall for improved steering response and long tread life.  They also have enhanced winter season handling and excellent wet traction.
Superior Wet Traction

 

- Four-groove tread with two narrow grooves evacuates water quickly for outstanding wet traction.
Excellent Winter Handling

 

- Full-depth waffle stripes create tiny gripping edges for excellent handling even in harsh winter conditions.
Confident Cornering

 

- A new mild asymmetric pattern improves dry cornering without compromising all-season performance and safety.
Quiet Comfort

 

- Tread and compound are engineered for low rolling resistance, reducing interior space noise and vibration.
Better Mileage, More Miles

 

- Advanced carbon compound provides exceptional tread life and fuel economy.
STARTING AT $17.99 PER WEEK FOR ALL 4 TIRES.
Enter Your Review:
Fields marked with an asterisk (*) are required.