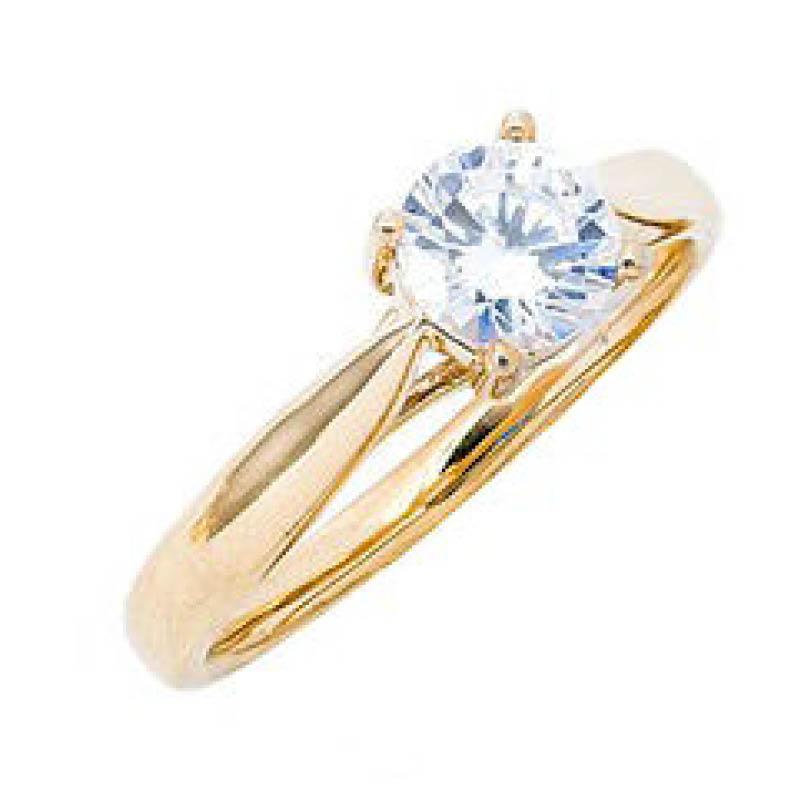 American 10KT Moissanite Solitaire Ring
Model# JNGLR205
Discover the unsurpassed fire and brilliance of Moissanite gemstones.  Moissanite is one of the hardest substances on earth, which makes it great for everyday wear.
The pure radiance of the round 1.0 carat gemstone at the center is simply breathtaking, secured in a traditional prong setting.  This classic solitaire ring is sculpted in 10KT warm yellow gold or cool white gold.
Available in yellow gold or white gold...specify when ordering. See bridal set, also available in either.
SPECIAL ORDER:  allow up to 2 weeks delivery time.
Enter Your Review:
Fields marked with an asterisk (*) are required.