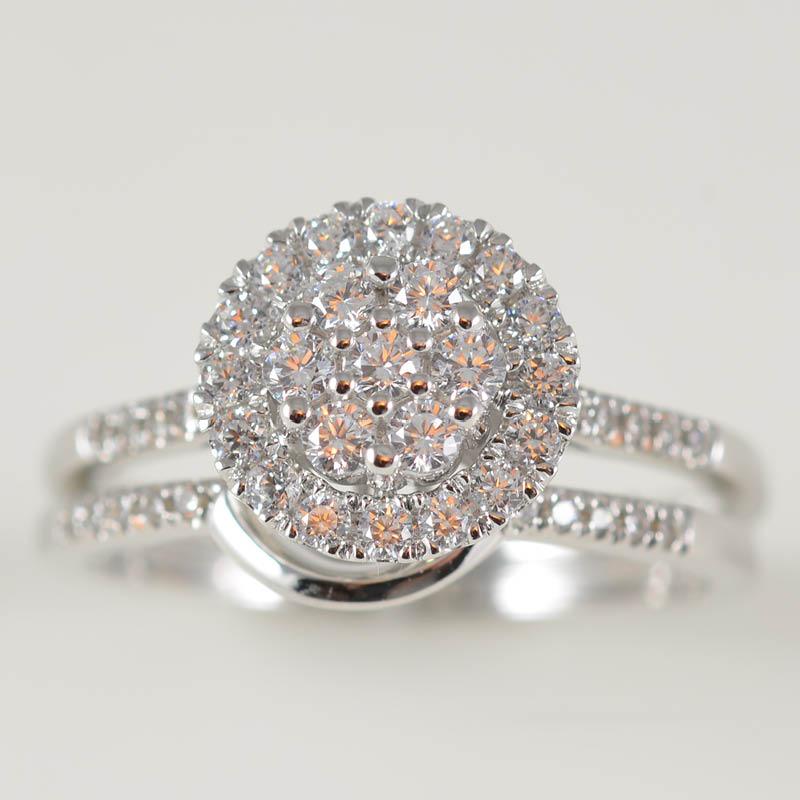 American 10KT Diamond and Moissanite Bridal Set
Model# JNGBR152
Discover the unsurpassed fire and brilliance of Moissanite gemstones.  Moissanite is one of the hardest substances on earth, which makes it great for everyday wear as an engagement ring.  
Crafted from 10-karat cool white gold or warm yellow gold, this bridal set is sparkling and romantic. The set includes one engagement ring with a sparkling round cluster of moissanite gemstones. Shimmering white diamonds line the shank of the engagement ring and the matching wedding band, completing the sophistication and timeless charm of this beautiful set.  .50tgw
Available in white gold or yellow gold...specify when ordering.
SPECIAL ORDER:  allow up to 2 weeks delivery time.
Enter Your Review:
Fields marked with an asterisk (*) are required.