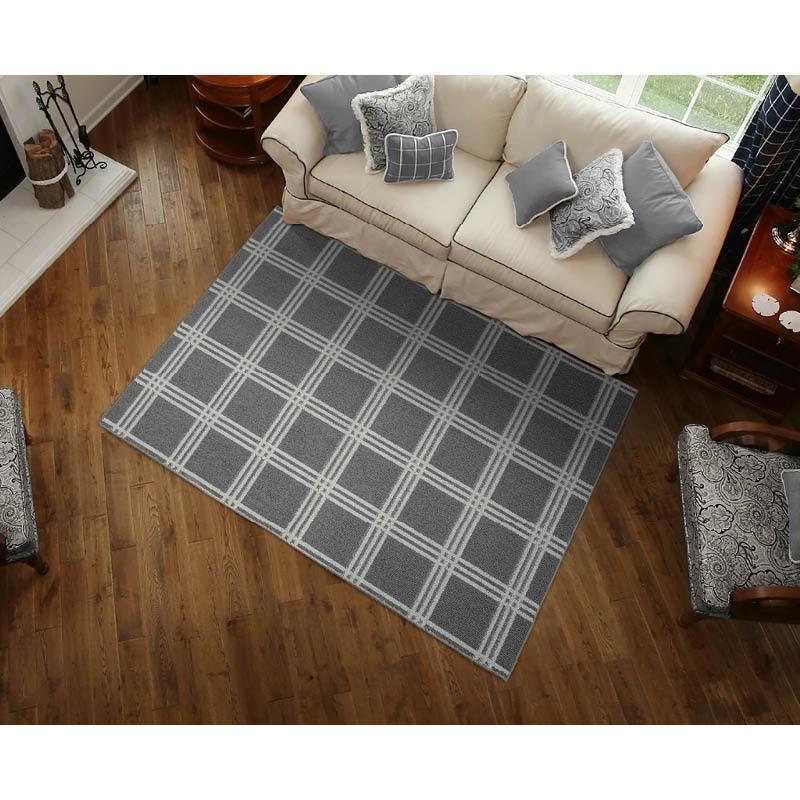 American 5' X 7' Cinder & Silver Area Rug
Model# AGTFHPLDA
Designer rugs do not have to break the bank. With its elegantly intricate yet understated pattern, this eye-catching 5' X 7' area rug makes an attractive focal point in a room while flattering a wide range of décor schemes. A versatile choice for your living room, dining room or bedroom, it's as much a piece of art as it is a functional floor covering. 
Soil & stain resistant, and proudly made in the USA, this rug has edges and non-skid latex backing.
Also available in 7' x 10' size rug.
Enter Your Review:
Fields marked with an asterisk (*) are required.