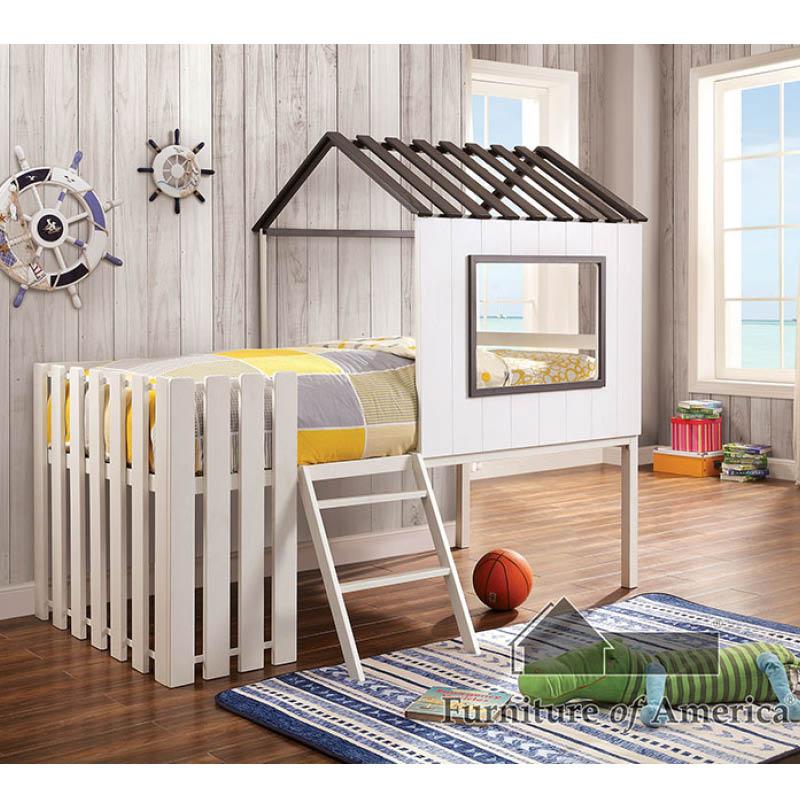 Furniture Of America Playhouse-Themed Loft Bed with Picket Fence Accents
Model# YFA969LOFT
This charming metal twin loft bed instantly invites children to play with its fun and lively scene. An angled ladder leads to the twin-sized bed that is housed by long white and gray picket fence side panels with a decorative natural tone trimmed window which matches the plank-style rooftop. 
The layout forms an airy environment and suggests storage space underneath to keep those larger toys that otherwise clutter a room.  It's perfect to spark the imagination of your child and their friends.
Enter Your Review:
Fields marked with an asterisk (*) are required.