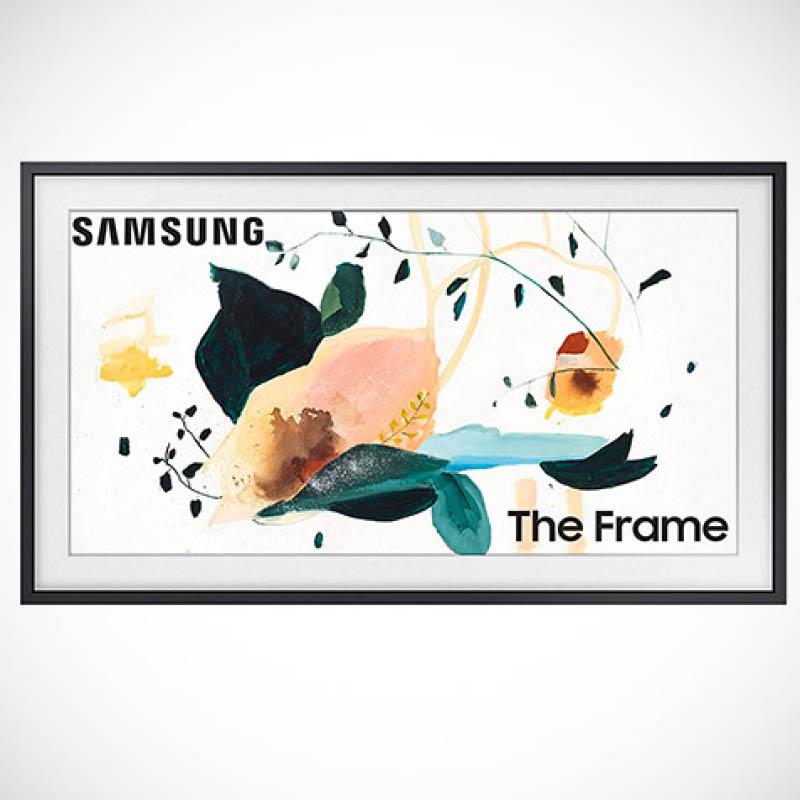 Samsung 50" UHD LED 8K HDR Smart TV with "The Frame"
Model# TSG50LS03AA
Style:

High Definition 4K TVs
Like A Picture Frame, But Better
Minimalist-inspired and intended to enhance any space, The Frame's profile is redesigned to be slimmer with a monochromatic back for beauty from every angle.
ART MODE: The Frame transforms into a beautiful work of art when you're not watching TV. Activate the built-in motion sensor so whenever you walk into the room, your TV displays one of your favorite selections.
Powerful, Intelligent 8K Processing
Samsung's powerful processor takes your viewing experience to the next level, with technology that automatically optimizes both picture and sound for a more immersive experience.
Sound Optimized To Your Space
For the best possible sound no matter where you place it, The Frame self-calibrates the audio to the room's acoustics.
Enter Your Review:
Fields marked with an asterisk (*) are required.