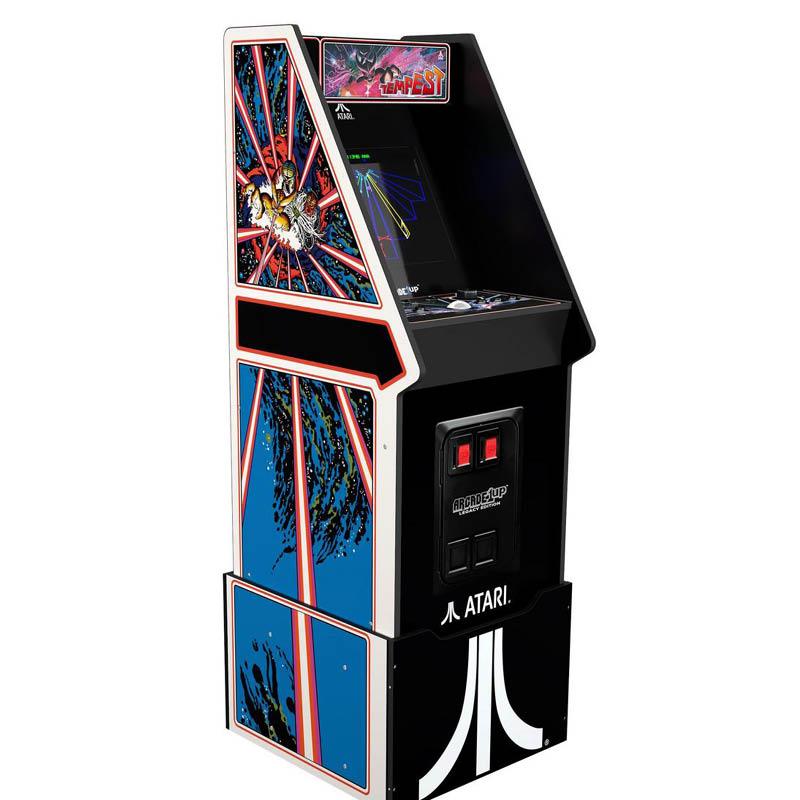 American Atari Game Cabinet
Model# GORARATRA01063
When looking back at the history of video gaming, there is no doubt which company was the trailblazing pioneer: Atari. A name that became synonymous with the arcade boom, and a powerhouse in broad entertainment. 
From Asteroids® to Centipede® to Missile Command®, Atari titles captivated the world with vibrant graphics, easily learned yet challenging gameplay, and instantly recognizable imagery. Very few brand names conjure nostalgia across generations, and Atari is one that has stood the test of time.
Twelve games, one cabinet, unlimited retro gaming fun. Add the Atari Legacy Edition to your home, and have a BLAST anytime…no quarters required!
Iconic arcade games. Pop culture imagery that has stood the test of time. Nostalgia that transcends generations.
Dimensions: 22.75" D x 19" W x 45.8" H
SPECIFICATIONS:
Custom shaped "Cabinet" design
12 Games in 1
17" Color LCD screen
Custom Riser
Light-Up Marquee
Printed Coin Door Graphic Kickplate
Real-Feel Arcade Controls
Coinless operation
Adjustable Variable Volume
Clear Deck Protector
On-Screen Game Selection Menu
Plugs into an AC outlet
GAMES:
Asteroids®
Centipede® 
Major Havoc®
Missile Command®
Akka Arrh
Crystal Castles® 
Tempest® 
Millipede®
Gravitar® 
Liberator™
Asteroids Deluxe® 
Space Duel
Enter Your Review:
Fields marked with an asterisk (*) are required.