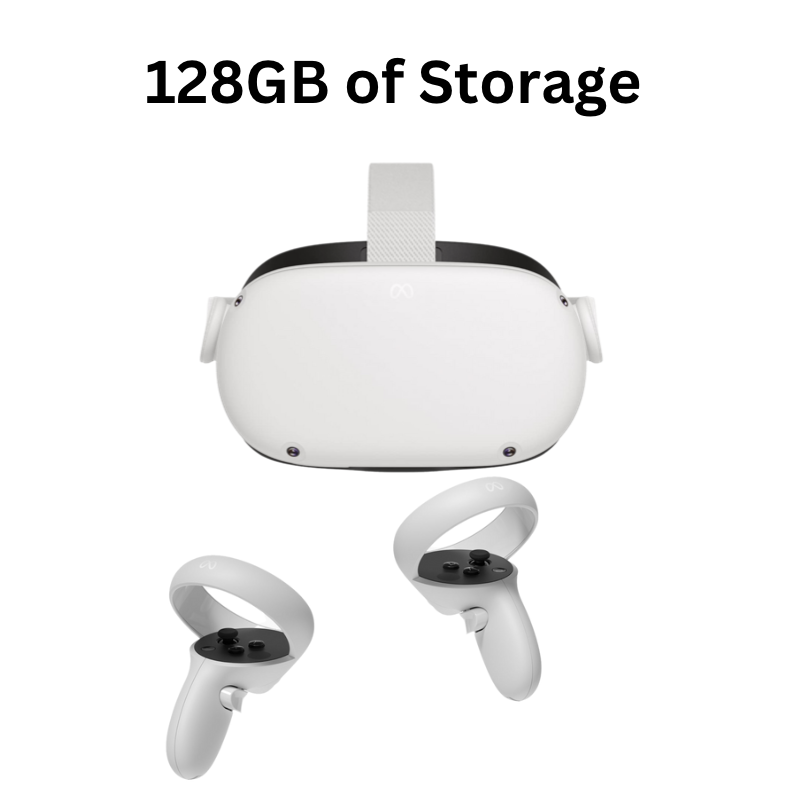 American Meta Quest 2 All-in-One VR Headset
Model# GOCOCULUS2
Step into a new world of VR with this all-in-one headset from Meta. Explore over 350 unique titles ranging from gaming, to health/fitness, to movies and more! Be truly free to roam with this headset as it tracks both your head and body and lets you know where you are within the room in real time. 
Features:
Sound- 3D positional sound built-in so the action sounds likes it's happening all around
Optics- 1832 x 1920 resolution per eye & glasses compatible 
Controllers- redesigned for added stability and tracking
Storage- 128GB
Enter Your Review:
Fields marked with an asterisk (*) are required.