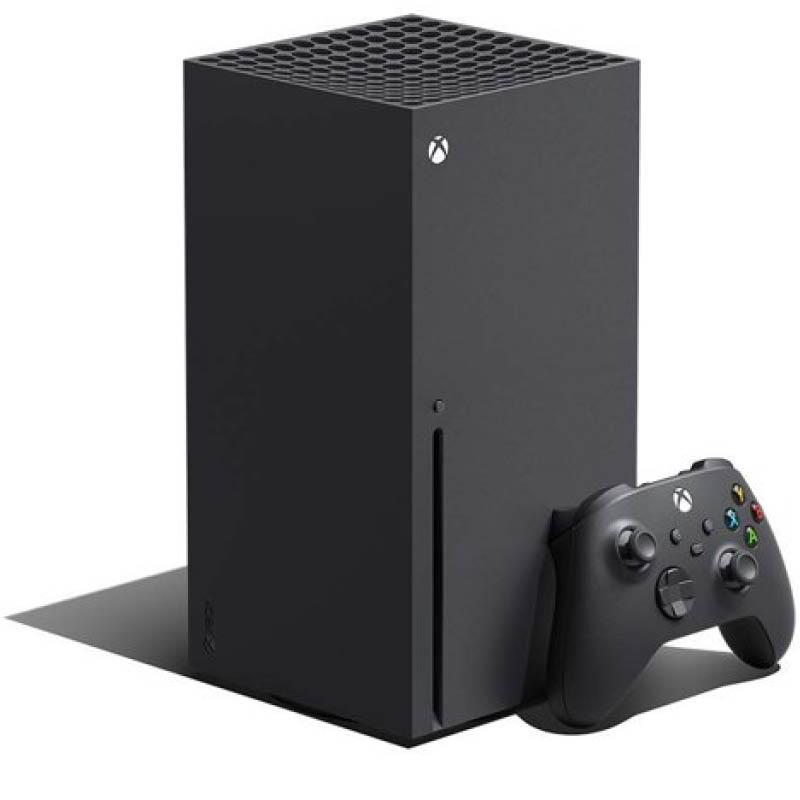 Microsoft Xbox Series X Disc Console
Model# GMFXBOXX-GPUXBOXX
The Fastest, Most Powerful X-Box Ever!
Up to 120 frames per second
8K high dynamic range
XBOX velocity architecture
Game on!  From future adventures, to current obsessions, to classic titles, thousands of favorites across four generations of Xbox look and play best on Xbox Series X.
12 TFLOPS OF POWER
The 12 teraflops of processing power housed in the system on a chip (SOC) work with AMD's Zen 2 and RDNA 2 architectures to result in worlds that demand a closer look.
EXPERIENCE SPATIAL SOUND
3D Spatial Sound is the next evolution in audio technology, using advanced algorithms to create immersive lifelike worlds that put you at the center of your experience.
TRUE 4K GAMING
The Xbox Series X delivers sensationally smooth frame rates of up to 120FPS with the visual pop of HDR. Immerse yourself with sharper characters, brighter worlds, and impossible details with true-to-life 4K.
Xbox Elite Wireless Controller Series 2
Adjustable-tension thumbsticks I Shorter hair trigger locks I Wrap-around rubberized grip I Re-engineered components
Designed to meet the needs of today's competitive gamers, the Xbox Elite Wireless Controller Series 2 features over 30 new ways to play like a pro. Enhance your aiming with new adjustable-tension thumbsticks, fire even faster with shorter hair trigger locks, and stay on target with a wrap-around rubberized grip. 
Tailor the controller to your preferred gaming style with new interchangeable thumbstick and paddle shapes. Save up to 3 custom profiles and 1 default profile on the controller and switch between them on the fly with the Profile button. Use Xbox Wireless, Bluetooth, or the included USB-C cable to play across your Xbox console and Windows devices.
System requirements:  For use with Xbox systems and PCs running Windows 7 or later. Windows 10/11 
Enter Your Review:
Fields marked with an asterisk (*) are required.