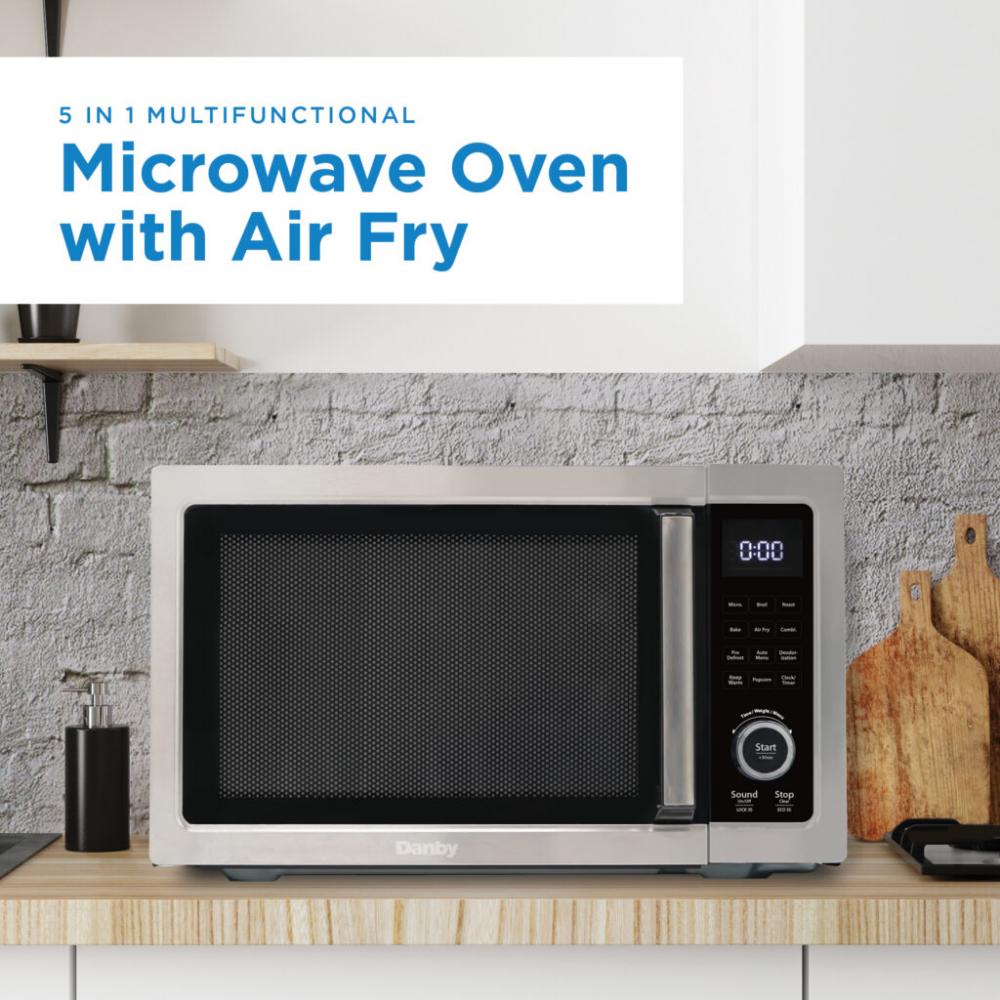 Danby 5 in 1 Microwave with Air Fryer
Model# ODADDMW106
The Danby 5 in 1 multifunctional stainless steel microwave packs a lot into a 1.0 cu.ft. (28L) microwave; air fryer, convection roast/bake, broil/grill, microwave, combination micro/convection or micro/grill, and 1,000 watts of cooking power. You can also use as a warming oven perfect for warming plates or you can defrost your meals by weight or by time and deodorize the unit's cavity to help remove unwanted smells. The child/control lock-out option guarantees a safe environment for your child!
Product Dimensions:
Width = 20.5"
Depth = 20"
Height = 12.8"
Product Weight = 41.89 lbs, 19.00kg
Enter Your Review:
Fields marked with an asterisk (*) are required.